Christian Mug, He Is Risen
Regular price
$15.59 USD
Sale price
$15.59 USD
Unit price
per
Sale
Sold out
Enjoy your favorite hot beverage with our uniquely designed "He Is Risen Mug". This Easter coffee mug captures the spirit of Easter with its gorgeously crafted message that signifies He has Risen. Offering ample space for your much-needed caffeine fix, it's perfect as Easter Gifts or Christian Gifts. This is not just a normal Christian mug, it features an elegantly displayed Easter Cross on it which makes it a Religious Mug, perfect for church gatherings, Bible study groups or just for quiet reflection at home. A perfect addition to your Christian Cups collection or an uplifting gift for a Christian friend.
𝗜𝗧𝗘𝗠 𝗗𝗘𝗧𝗔𝗜𝗟𝗦:
▪️ Available in 11, 15, or 20 oz sizes
▪️ Microwave and dishwasher safe
▪️ Design printed on both sides
▪️ Designed and printed in the USA
▪️ Shipped in secure packaging with shipping insurance
𝗠𝗨𝗚 𝗗𝗘𝗧𝗔𝗜𝗟𝗦:
▪️ 11 oz mug dimensions: 3.85" height, 3.35" diameter
▪️ 15 oz mug dimensions: 4.7" height, 3.35" diameter
▪️ 20 oz mug dimensions: 4.3" height, 3.7" diameter
▪️ Glossy finish for a sleek look
𝗦𝗛𝗜𝗣𝗣𝗜𝗡𝗚 𝗗𝗘𝗧𝗔𝗜𝗟𝗦:
▪️ Mugs are typically shipped within 2-5 business days
▪️ 2-5 day delivery
▪️ Shipping Guarantee - full refund or replacement offered for items delivered damaged or defective by shipping
𝗜𝗠𝗣𝗢𝗥𝗧𝗔𝗡𝗧 𝗡𝗢𝗧𝗘:
Thank you for choosing our shop and supporting our small business. Happy sipping! Find our mugs at https://www.etsy.com/shop/zehnaria/ or https://zehnaria.com
Share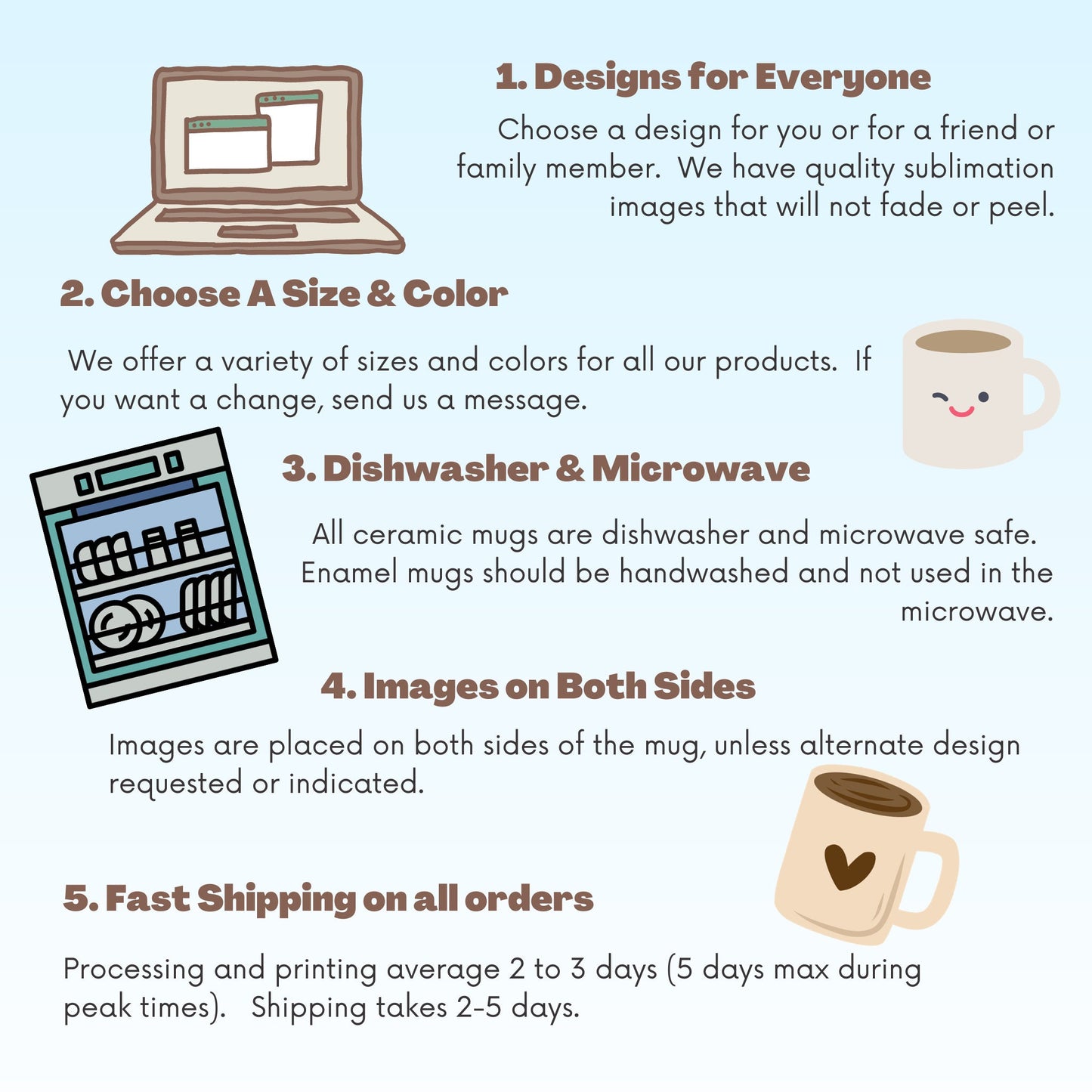 This review has no content.
This review has no content.